---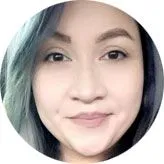 Vivian
Registered Dental Assistant / Office Manager
I have been in dentistry for ten years now, I started my venture in dentistry at the mere age of nineteen and have been a part of it ever since. I love being able to support our patients throughout their treatment. I am a mother of three, one who is special needs, which I feel gives me the compassion and patience I need to be understanding to our patients needs.
I love spending time with my children building leggos and crafting.
"Vivian's knowledge of clinical dentistry is an additional treasure to our family."


---
Erika
Treatment Coordinator / Patient Counselor
I help patients achieve their aesthetic smile goals by coordinating their treatments and appointments in timeframes that simplify their lives. I am committed to educating patients on the importance of good oral hygiene and preventative care. Everyone on our team goes above and beyond to make sure each patient has a great dental experience.
In my spare time I enjoy experiencing new things and going on adventures. I'm a music girl so I love a good concert. I love art, painting and spending time with friends and family.
"Erika is a priceless member of our ProDental family that we cannot do without. We are so thankful to have her on our team."
---
SAGE
Registered Dental Assistant
I joined the dental field because it has been one of the few things that have really interested me. Since finishing school, I couldn't be happier with my job. I love meeting all the amazing patients that come to our office and help them achieve their dental goals and I love working with an amazing team.
When I am not at work, I am with my daughter always finding a new adventure to go on and beautiful places to explore. I love being active in the gym and outside.
"Sage is eager to help our patients and is wonderful at keeping them comfortable. She is a pleasure to have in the office."
---
Ana R Garcia
RDH, BSDH
On being a Dental Hygienist:
It requires knowledge, humanitarian appreciation, responsibility, patience and dedication to achieve the proposed health goals for our patients. Qualities I have acquired from being a daughter, sister, mom, Lee College student Ambassador, UTSD Spanish Education Assistant Chair with the Hispanic Dental Association and volunteer. I love to share the importance of oral health and its relationship to their overall health. I take advantage of my bilingual skills to communicate more effectively with my Spanish speaking patients.
Education and Continuing Education
Bachelor of Science in Dental Hygiene (RDH): University of Texas Health Science Center at Houston. Today, I am currently pursuing an MBA with a concentration in Healthcare Management degree from Lamar University to expand my leadership skills and knowledge.
Personal Life:
Born in Houston, Texas but raised in Baytown, I hold this community very close to my heart. Much of my time is spent in Baytown with my family. We enjoy watching a good movie, going to an ice cream shop and taking walks at the Town Square.
"Ana is kind and gentle, the perfect match for a dental hygienist. She is confident in her skills and her patients walk away feeling great!"

---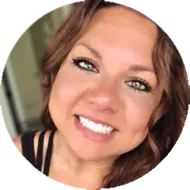 MARISSA
Insurance Coordinator / Business Manager
I chose to work in dentistry to help people love their smile. I want to assist them in achieving a path to a great smile and so they can make an even better first impression. It's the first thing I notice when I look at someone.
The best part of my job is getting to know our patients and having great co-workers that are also my work family. I want to be part of a team that treats their patients like family.
"We are thankful Marissa has joined us, her wonderful personality shines through and makes for a pleasant experience for all who meet her."